CAPTAIN DAVE ROSA MEMORIAL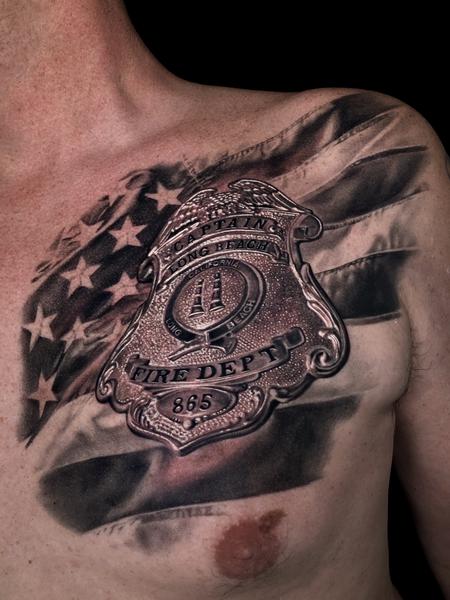 Memorial piece done in honor of Captain Dave Rosa, Fire department of Long Beach CA.
Dave was attacked in the line of duty and ultimately lost his life while protecting others back in June 2018. His friend Bryan, also captain of the same fire department trusted me with this meaningful and special tattoo.